Husky Homestead Tour-Home of Iditarod Champion Jeff King!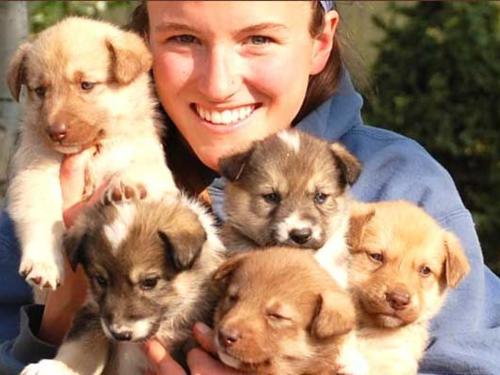 A destination where dogs are KING! Enjoy a warm welcome and experience a true Alaskan lifestyle at Husky Homestead, home of Iditarod Champion Jeff King.
*This is one of Tracey's favorites!
Hear compelling stories from the trail and see actual racing sleds, arctic survival gear and equipment used to traverse 1100 miles of Alaska's most rugged terrain.
This tour is widely heralded as an authentic look into rural lifestyles based on 35 years of Alaskan adventures: from freight hauling on Denali to crossing the finish line in Nome with a champion Iditarod team. Be greeted by cuddly puppies and get a behind-the-scenes look at what goes into creating a championship team and carving a life in Alaska's Interior.

Rate: Adult - $39 / Child (3-12) - $39 *Not recommended for children under 3 years of age*
Times: 11:00 am & 6:00 pm, Wednesday through Sunday
Duration: 1.5 hours
Payment/Cancellation Policy: Reserve your space early, pay at hotel check in. Cancel 72+ hrs. prior to avoid $25 cancellation fee.