Mission:
"Cultivating relationships and facilitating opportunities to explore Denali National Park, with inspired hospitality and intentional service."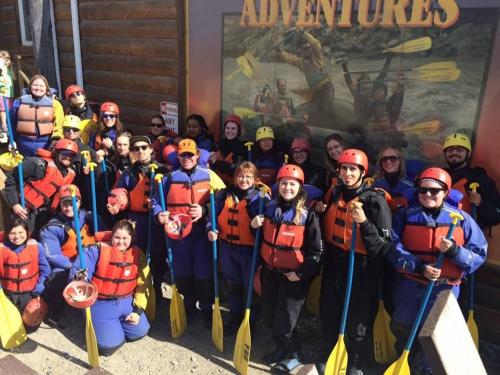 Send application, include a resume and a photo-Thanks we look forward to hearing from you!
The Creekside Philosophy .......WORK HARD, PLAY HARD, HAVE FUN!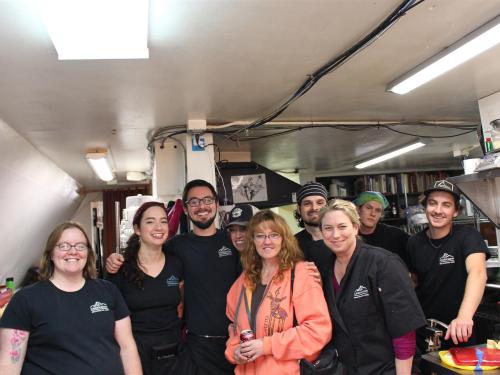 Privately owned and operated by two best friends, Holly Slinkard, and Tracey Smith since 1997.
We are driven to provide fantastic opportunities and life changing experiences in Denali National Park...an unparalleled vast and majestic wilderness paradise. We pay great wages, offer the best housing in Denali Park and most importantly...cultivate an environment that is inspiring, fun, challenging, and meaningful. We know a happy crew makes happy customers, therefore making happy owners.
Our expectations are simple: everybody works. We work hard and we play hard. We are only as strong as our weakest link. Looking for like-minded folks that are professional, have a GREAT attitude and work ethic, and be good ambassadors of the "Creekside". A sense of place grows from the purposeful work of maintaining and growing this establishment, cultivating friendships, and our steadfast commitment to providing outstanding hospitality for our guests in a setting that is beyond compare. Come work in a place surrounded by astonishing beauty, with fantastic people, while learning new things….and maybe something new about yourself.
Service vs. Hospitality: What's the difference?
At Creekside our motto is "where the guests become friends!" How do we achieve such a bold claim? We put the emphasis on hospitality for our staff.
Excellent customer service is an action, specifically tending to guest related tasks efficiently and with a kind and gracious attitude. We always provide excellent service to our guests and sets the tone with our "second to none" hospitality. Hospitality is a matter of the heart. It is not just greeting our guests, but welcoming them as you would a guest in your own home. This is what makes our guests leave feeling they've had the experience of a lifetime, and you get to share in that happiness too!
So do you think you have a heart for hospitality?
APPLY NOW!
Application/To Apply
To have the summer of a lifetime and make lifelong friendships please email completed application, resume, and photo to hollyslinkard@yahoo.com, we look forward to hearing from you!

APPLICATION
Send completed application, include a resume and a photo-Thanks we look forward to hearing from you!
Season Dates: Mid-May thru Mid September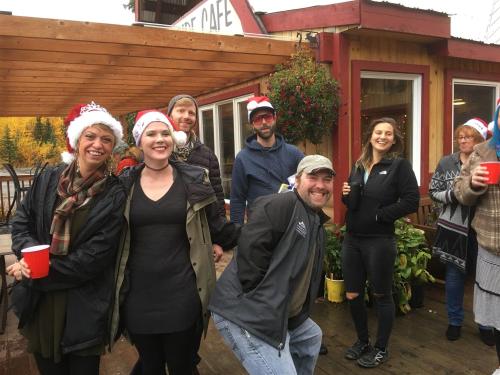 Season end bonuses apply to all positions except servers/barista and of .50-$1/hr. You will determine your bonus based on work ethic, attitude and being a responsible housing tenant.
Added bonus: Our end of season Christmas dinner and party is always a blast and our favorite way to celebrate another successful season!