Job Descriptions & Positions Available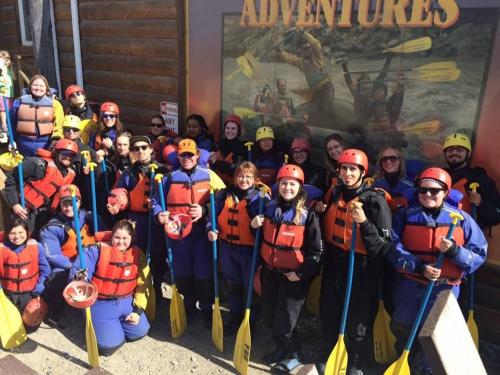 The Creekside Philosphy :
WORK HARD, PLAY HARD, HAVE FUN!
Available Positions
Application PDF link below.
Send application, resume and photo.
Denali Summer-Living, working, explore the last frontier!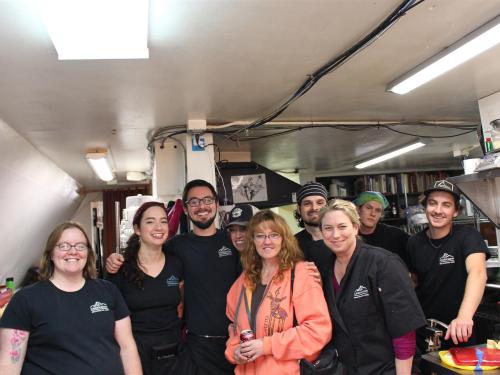 The Creekside is one of the last privately owned businesses in Denali National Park. Owned and operated by two best friends since 1997, our goal is to provide our crew with a great paying job, the best housing around, and most importantly...creating an environment that is positive, fun, and inspiring. We know a happy crew makes happy customers, therefore making happy owners.
Our expectations are simple: everybody works. We are only as strong as our weakest link. Crew members must be professional, have a GREAT attitude and work ethic, and be good ambassadors of the "Creekside". A sense of place grows from the purposeful work of maintaining and growing this establishment, cultivating friendships, and our steadfast commitment to provide an outstanding experience for our guests in a setting that is beyond compare. Come work in a place surrounded by astonishing beauty, with fantastic people, while learning new things….and maybe something new about yourself.
Application/To Apply
To have the summer of a lifetime and make lifelong friendships please email completed application, resume, and photo to hollyslinkard@yahoo.com, we look forward to hearing from you!

DOWNLOAD PDF
Season Dates
Mid-May thru Mid September
Housing/Food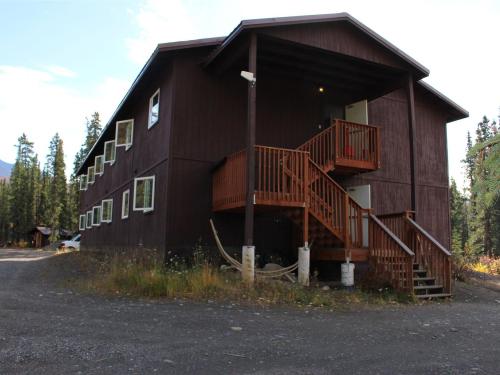 We take great pride in providing the best housing in Denali for our crew. We know our crew is our most valuable asset and we work hard to take care of our team. You are responsible for cleaning up your own mess and we provide daily housekeeping for general clean up.
Each room has 1-2 beds and every 2 rooms share a bathroom (toilet/shower).
Each room has a sink area and small fridge.
Linens/bedding/pillows provided.
There are two common rooms, each with kitchen facilities, TV's/Movies.
Coin-op laundry-detergent and dryer sheets provided
A common use kitchen is stocked with pots/pans and basic spices.
WI-FI available and land line.
Laundry detergent, toilet paper, cleaning supplies provided.
Crew members receive 20% off in Cafe' when you are not working, (during non peak hours).
Housing-includes 5 shift meals, toilet paper, laundry detergent, and kitchen basics. *Private Housing is on request only with priority given to returning employees.
A $150.00 tenant deposit will be deducted from your paycheck-to be refunded at the end of the season, end of season clean up of room and housing chore along with closing cleaning duties and no damage to room, building or property.
Non-Server housing rate: $80/wk Shared & $130/wk private
Servers housing rate: $100/wk shared & $150/wk private
Uniform Requirements
ALL BOH Crew members will need to purchase $50 in uniform supplies and all FOH servers $75 (amount may be deducted from your first paycheck).
What to bring for uniform:
Kitchen Crew appropriate close toed footwear and jeans/chef pants for working in kitchens. Chef hats/head gear.
Servers new/like new black or tan bottoms (skirts or pants) appropriate closed toed shoes.
Housekeepers comfortable pants and shoes slip on/off (good for walking on gravel).
Front Desk Professional business casual attire. Dress shirts, sweaters, dress pants, khakis, skirts, good walking shoes for walking on gravel. NO jeans- no looking too casual. A cardigan or blazer/jacket is nice, as it can be chilly in the front office in the mornings and pre/post season.
Bonus Information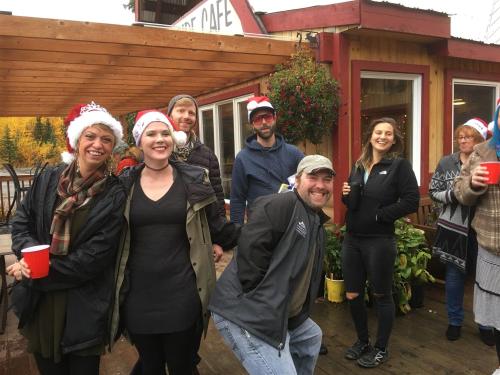 Season end bonuses apply to all positions except servers and ranges from .50-$1/hr. You will determine your bonus based on work ethic, attitude and being a responsible housing tenant.
Transportation to Denali
You are responsible for your own transportation and cost. Denali is 4 hours north of Anchorage and 3 hours south of Fairbanks. If you are arriving in your own vehicle we are located at Mile 224 on the George Parks Hwy. If you do not have your own transportation you can take the Alaska Yukon Trails Shuttle (800-770-7275 or www.alaskashuttle.com ) from either Anchorage or Fairbanks at 20% off (they will need a copy of your work contract) which picks up at the Anchorage Hostels http://alaskahostel.org / 907-248-5036 We recommend flying into Anchorage, staying at the hostel and taking the shuttle to Denali the next morning. The shuttle will also stop by the grocery store on the way north so you can grab some supplies/food.
Application
To have the summer of a lifetime and make lifelong friendships please email completed application, resume, and photo to hollyslinkard@yahoo.com, we look forward to hearing from you!

DOWNLOAD PDF