Park Shuttle Adventure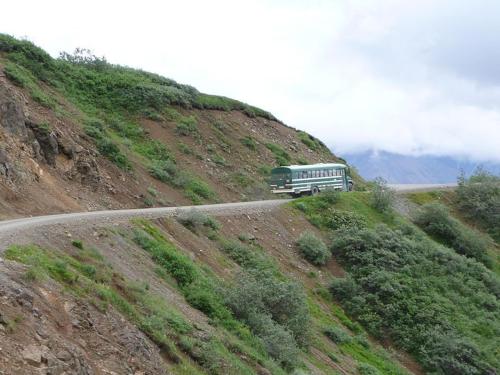 Explore the park on a budget! Park Service Shuttle buses provide an inexpensive alternative to narrated tours. This is a great option for those that want a shorter trip and/or don't want the expense of a narrated tour. There are options to go to Toklat (6 hours), Eielson (8 hours), Wonder Lake (11 hours) or Kantishna (12 hours).
The buses are all hop on, hop off so you can explore the park at your own pace. Though not sold as a narrated tour, our experience is the park service bus drivers are knowledgeable and happy to answer any questions you have. Park Shuttles are school buses, some have bench seating and are a less comfortable ride than narrated options. If you are travelling to Wonder Lake or Kantishna we recommend a narrated tour on an upgraded motor coach. You can view our favorite narrated tour to Kantishna here.
This is a great option for the independent traveler and those with backcountry hiking experience that want to get their "boots on the ground". Planning on hiking? Brush up on your backcountry skills the day before with
Traverse Alaska's Skill Building Group Hikes
.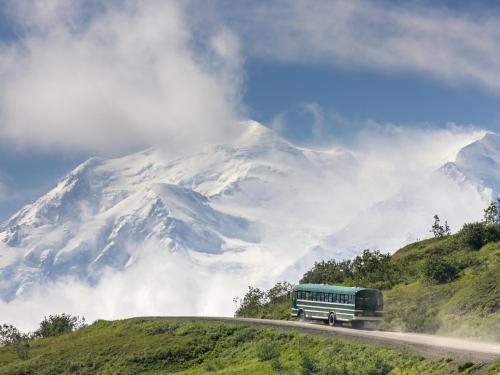 Book with us and we include our famous Creekside lunch to-go that includes: chips, fruit, granola bar, one of our homemade baked good and your choice of sandwich on a freshly baked buns. (Specify sandwich choice and/or any dietary restrictions at check-in).
Times: 6:30 am, 10:30 am, 2 pm ( Departure Times are an estimate - final times will be provided in along with itinerary number in confirmation email)
OPTION 1:
Rates Round Trip Shuttle Bus:
Toklat (53 miles) - $59 pp / Kiddos 15 under $18 pp
Eielson (66 miles) -$71 pp / Kiddos 15 under $18 pp
Wonder Lake (85 miles) - $90 pp / Kiddos 15 under $18 pp
Kantishna (92 miles) - $96 pp / Kiddos 15 under $18 pp
OPTION 2: One way Shuttle bus with flight tour! (*Our favorite option!)
Includes flight, shuttle ticket, & hearty lunch.
Includes flight, shuttle ticket, & hearty lunch.
___________________________________________________
You will need to pick up your bus tickets and pay your park entrance fee 30+ minutes prior to your departure time or the day before departure from the WAC/Denali Bus Depot. Our front desk will take lunch order and provide directions, details and a voucher at check-in.
Cancellation Policy: 30+ days prior, less a $25pp cancellation fee, within 30 days non-refundable. Space is limited so book early.
___________________________________________________
We offer to book this tour as a convenience for our guests. Price includes shuttle ticket, lunch, and a 20% convenience fee which covers credit card processing fees and the service. To book your shuttle ticket directly you can visit
https://www.nps.gov/nplanyourvisit/shuttles.html