Visit the Tukaway Sled Dog Kennel in Fairbanks, Alaska!
Book Tours Here
Paws for Adventure has had the good fortune of offering Chase Tingle, 2019 Yukon Quest Sled Dog Race Finisher, and his team's skills for the past few seasons as one of their winter dogsled tour guides. It is with great pleasure Paws presents their fun and easy-going, story-telling musher for their summer feature tour!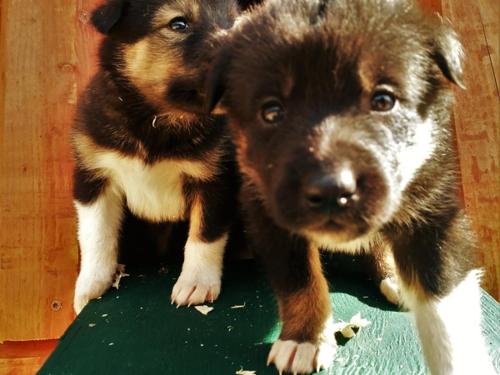 Itinerary:
1. Meet the friendliest dogs in Alaska! Hold an Alaskan Husky pup and meet and greet all the other canine athletes in the kennel. Wear clothes you don't mind getting 'doggy' if you plan to interact with the sled dogs.
2. Learn all about raising Alaskan Huskies, a bit of the history of dog mushing, and what it takes to race a team of these fine athletes as featured musher,
Chase Tingle
, shares stories from the trail.
3. Get a taste of Dog Mushing on a Cart Ride! Help the musher harness and hook up the team (optional), take a short demo ride – approx. 10 min. ride on the 4 or 6 place side-by-side with the team and musher.
4. Finish with a Photo Op!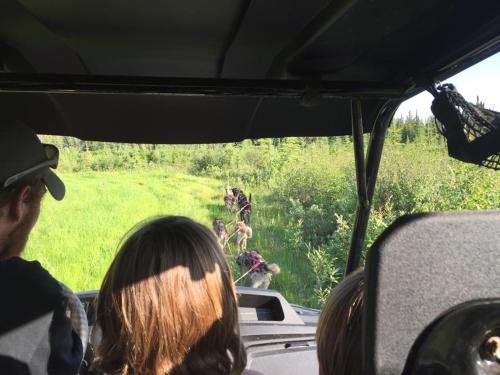 Tour Times
: Every evening at 7:00 PM— Reservations required.
Tour runs from May 15- September 1
Prices: $75 per person, maximum 16 people per tour.
Learn more about Paws for Adventure founder Leslie Goodwin-Williams and dog mushing in Alaskan Winters in the video below!