Uniform
ALL BOH Crew members will need to purchase $50 in uniform supplies and all FOH servers $75 (amount will be deducted from your first paycheck).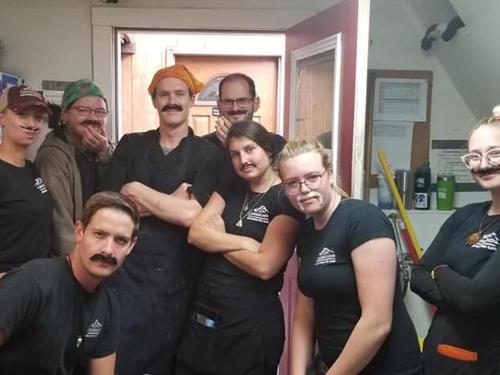 What to bring for uniform:
Kitchen Crew appropriate close-toed footwear and jeans/chef pants for working in kitchens. Chef hats/headgear.
Servers new/like new black or tan bottoms (skirts or pants) appropriate closed toed shoes.
Housekeepers comfortable pants and shoes slip on/off (good for walking on gravel).
Front Desk Professional business casual attire. Dress shirts, sweaters, dress pants, khakis, skirts, good walking shoes for walking on gravel. NO jeans- no looking too casual. A cardigan or blazer/jacket is nice, as it can be chilly in the front office in the mornings and pre/post season.