Housing
We take great pride in providing the best housing in Denali for our crew. We know our crew is our most valuable asset and we work hard to take care of our team.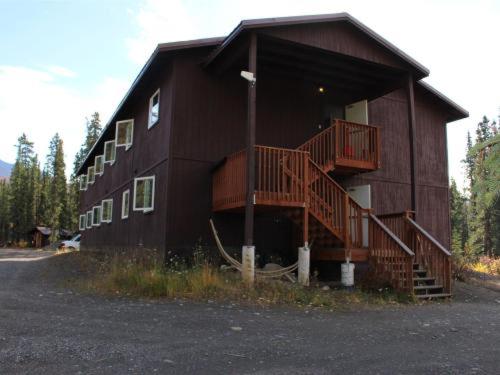 Each room has 1-2 beds and every 2 rooms share a bathroom (toilet/shower).
Each room has a sink area and a small fridge.
Linens/bedding/pillows and toilet paper provided.
There are two common rooms, each with kitchen facilities (stocked with the basics), TV's/Movies.
Coin-op laundry facilities, laundry detergent and dryer sheets provided :)
WI-FI available and a landline (907-683-2333)
Food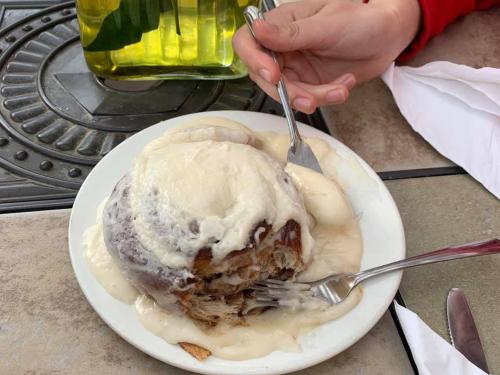 Shift meals included in Room/Board Pricing
Crew members receive 20% off in Cafe' when you are not working, (during non-peak hours)
Housing includes two communal kitchens. Cookware, basic spices and oils provided.
There are two grocery stores in the Denali Area. There is no shuttle service provided but grocery trips are frequent.
Great One Grocery/Sled Dog Liquor: only 13 miles north of Creekside this is convenient and has all the basics but charges a premium price
Three Bears Alaska: Located in Healy 25 miles north of Creekside this is a big box store with everything you could need. Trips here are less frequent but great to take advantage of to stock up on essentials.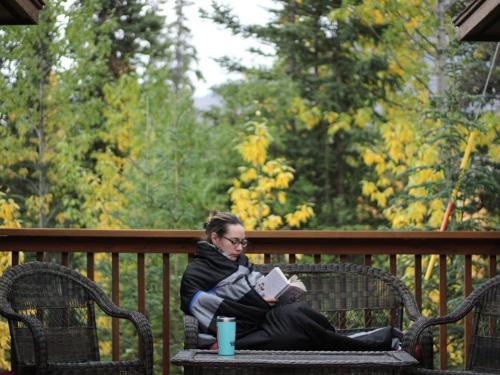 Room/Board
: $80/wk Shared & $130/wk private (on request, preference is given to return employees)
Includes 5 shift meals, toilet paper, laundry detergent, and kitchen basics.
*Limited Private Housing is available on request only with priority given to returning employees.
A $150.00 tenant deposit will be deducted from your paycheck. This will be refunded at the end of the season once end of season clean up of room and closing cleaning duties are completed and no damage to the room, building or property.