JOBS - Creekside-Lodging & Café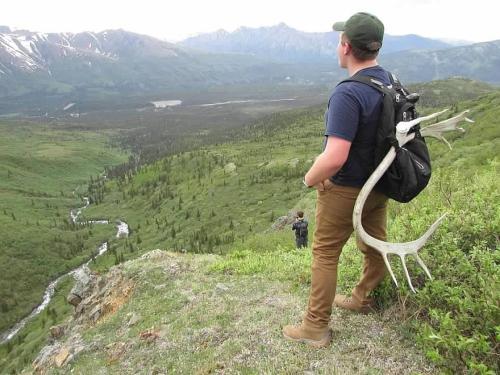 "Where Guests Become Friends" A philosophy we live by. We treat each person as we ourselves would want to be treated, with respect, kindness, consideration and by doing the little things that matter, but are not required. We are looking for people that are positive, have a good work ethic and are enthusiastic about life while sharing their experience of Denali with others.
Front Desk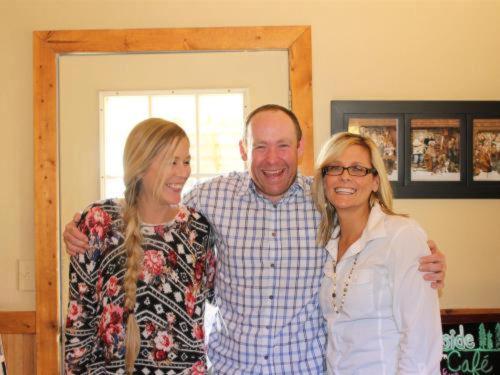 Front Desk Agents are the face of Creekside and provide a first and lasting impression for our guests. Candidates must be enthusiastic, engaging, have a heart for hospitality and enjoy sales. Our motto, "where the guests become friends" starts with the front desk and is dependent on your positive attitude, knowledge of Denali area and excellent hospitality.
Compensation: $15-17/hr + Contract Bonus up to $1/hr Added bonus! As a tour salesperson you are eligible for complimentary and discounted tours.
Basic Requirements:
A passion for hospitality (a step above customer service; hospitality comes from the heart and means we treat our guests like we are welcoming them to our home and make lasting connections so they leave with the experience of a lifetime!)

A background in sales
Strong Interpersonal Skills
Must be passionate and willing to quickly become a "Denali Expert" for our guests
Must possess good organizational skills and be detail oriented
Ability to balance multiple duties and prioritize tasks
Responsibilities:
Welcoming and checking in guests

Provide information about the Denali Area
Enhance guest experience by recommending and selling tours
Communicate effectively with all departments
Address and resolve guest feedback and communicate to supervisor
Accommodate special requests and communicate to appropriate departments
Willingness to work as a team and assist other departments when required
You will be trained in all aspects of housekeeping and will be required to work 2 shifts a month.
Checking out guests and invoicing them for stay and services
Handle cash and credit payments and produce balanced daily paperwork
Housekeeping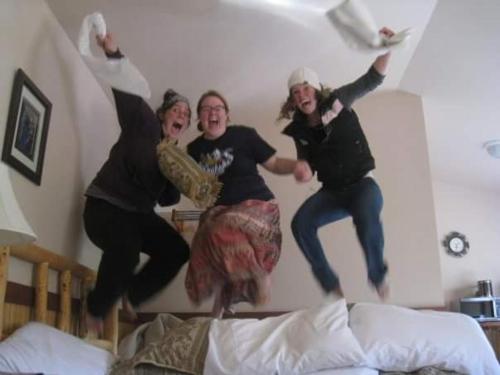 Our housekeeping team is a crucial part of the Creekside Crew! You are responsible for keeping our rooms and property up to the standards that have made us a destination property. Our housekeepers work hard during the day and have every night off to enjoy and explore the beautiful Denali area.
Compensation: $10-14/hr + Houskeeping Tip Pool and end of season bonus of up to $1/hr.
Basic Requirements:
Ability to work as a team and/or independently and maintain a high level of performance

Maintain positive attitude in fast paced work environment
Excellent prioritization and time management skills
Possess physical stamina to be on feet, bend, squat, stretch and lift a minimum of 25 lbs.
Responsibilities:
Perform a variety of cleaning activities throughout the property
Ensure all rooms are cared for and cleaned to standards set by supervisor
Notify supervisors of damages to rooms and inventory deficiencies
Maintain professional appearance and interact positively with hotel guests
Address reasonable complaints and requests with professionalism and patience
Creekside Cafe - JOBS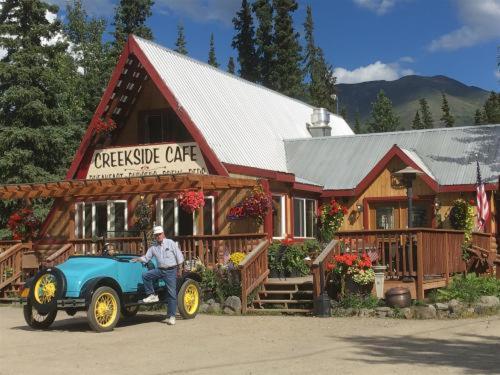 Our restaurant mission at the café is simple… We care about every guest, and every plate. From using the freshest local ingredients, carefully handled and crafted, and presented with pride to our guests. We will not serve anything that we wouldn't serve our grandma. The Creekside Café is the heart of our business. Its where both locals and guests gather to enjoy quality homecooked food with friendly attentive service. Every single position is truly essential to the flow of the operation and working together as a team not only makes all our jobs easier, but more fun... and profitable :)
Kitchen Manager-Filled
Preps all kitchen items as needed. Must be CLEAN and ORGANIZED in the kitchen. Responsible for intake of all food orders and processing of it. Must enjoy working with others and like being in the kitchen. Manages the dishwashers directly and works with the sous chef for overall management of back of the house.
Pay: DOE + tips + end of season bonus up to $1.00/hr.
Sous Chef-FILLED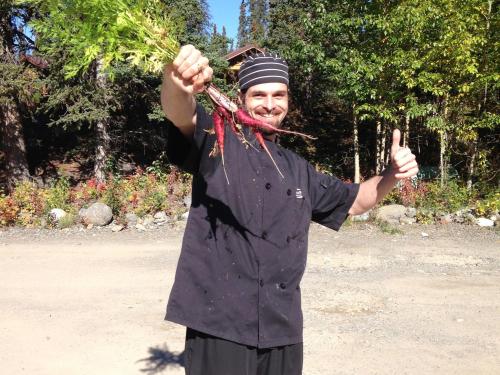 Right Hand Man (or woman) that leads from the front...and knows that a positive attitude sets the tone. Responsible for training, overseeing and assisting the dinner cooks. Must be able to execute the menu and recipes to perfection. Responsible for food quality and consistency, some prep, training, assisting line cooks, overseeing specials, helping with special events and working closely with owner(s) and kitchen manager. Private housing available. Pay $DOE/wk + tips + season end bonus of up to $1.00/hr.
Line Cook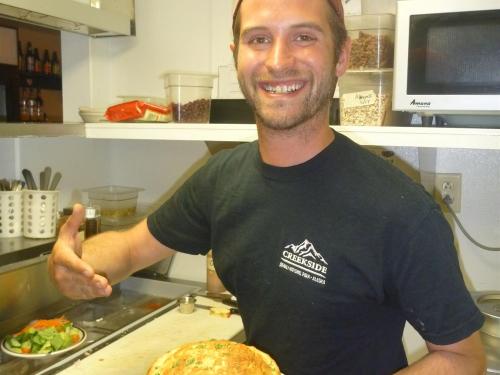 If you have a passion for cooking and making people's happy, WE WANT YOU! Everything tastes better when made with love. All cooks must be skilled in all aspects of the line including but not limited to sauté, fry, grill, steaks, pantry etc. Breakfast and dinner shifts available. Required: Two years of cooking experience.
Pay $14-17.00/hr DOE + tips + season end bonus up to $1/hr.
Prep Cook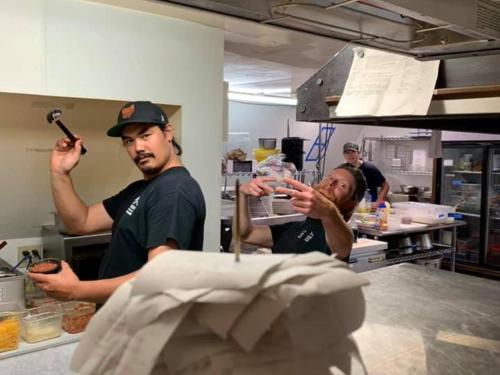 Responsible for all aspects of prep, assisting the line cooks when busy, keeping the kitchen clean and some dishwashing. Does everything from chopping lettuce to making chili and slicing our house smoked turkey for our lunches. Looking for folks that want to advance their cooking experience and knowledge and with aspirations to be a line cook/chef.
Pay: 12-14.00/hr DOE + tips + 1.00/her season end bonus.
Dishwasher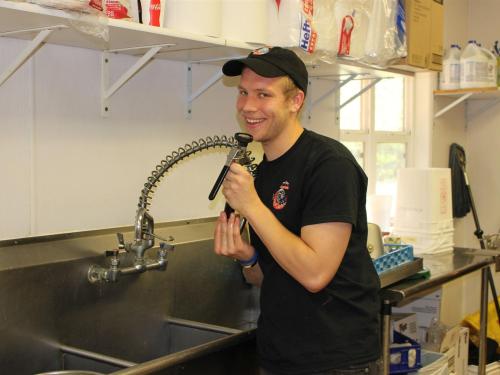 You are the BACKBONE of the kitchen, and the restaurant. Nothing moves forward without you :) And we will treat and respect you like the important person you deserve. Must have excellent cleaning/sanitation standards, able to bus tables with a smile, and assist in prep when needed. Physical stamina, positive attitude and the ability to work well with your team are required.
Pay: $12.00-14.00 + tips + end of season contract bonus up to $1/hr.
Baking Manager / Pastry Chef
Looking for a highly motivated individual excited and driven to lead, manage and grow our baking department, ideally long term-but not to the exclusion of.
Creativity a must and a minimum of two years experience required. Must be a professional, proficient in all aspects of baking, a solid base knowledge of breads and cake decorating. In charge of production, overall flow, time management, FIFO, ordering, organization and presentation of bake case, supervise/train bake staff all the while producing wonderful tasty things that will be showcased in our bakery case which is a must stop for many people in Denali and Alaskans! Midnight shift. Private housing available. Two years of baking and management experience required.
Pay: 800.00/wk + tips + season end bonus of up to 1.00/hr
Baker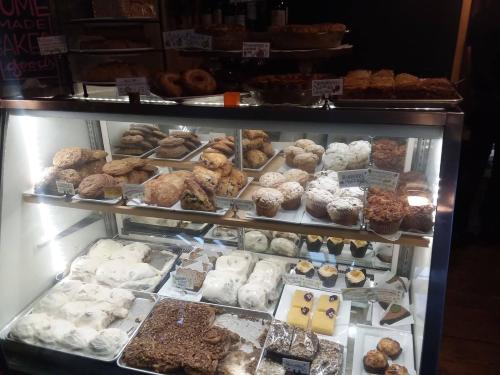 Responsible for baking bread and filling our dessert case with sweet treats. Must have baking experience, be an early riser (night shift) and have excellent time management, multi tasking, organizational and cleaning skills. 1 year experience required.
Pay: $14-16/hr + season end contract bonus up to $ 1/hr. Private housing available.
Breakfast Server Lead
A working breakfast server that manages the morning flow and other breakfast servers and barista. Works closely with the PM Service Manager to help the cafe run smoothly. Must be professional, have a outgoing, positive personality and know that all good managers lead from the front. Some management experience required. Pay: 12.00/hr + tips. Private housing available.
Server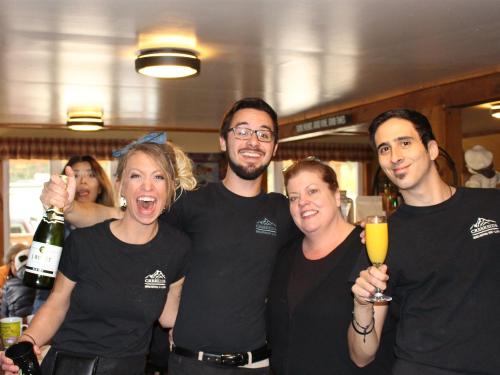 Servers must be professional, understand the difference between hospitality and service, have a great attitude and work ethic, and be good ambassadors of "Creekside".
We believe that servers should take pride in being
HOSPITALITY professionals
and providing the highest quality experience for our guests starting from their very first interaction.
As professionals, we're genuinely concerned with making guests feel significant through our actions and behaviors and will have the integrity to relentlessly live the beliefs and values that make this possible.
Server candidates should have a minimum of two years experience command a high level of knowledge regarding food and beverage. This includes strong salesmanship abilities and extensive knowledge of menu ingredients, espresso, beer and wine. Candidates must also possess a strong will to learn and develop throughout the duration of their employment at Creekside. Candidates with cicerone, sommelier, WSET, or other enhanced credentials will be given priority. Cafe Hours: 5am-10pm. Pay: $10/hr ( 3% tip out) + tips
Service Manager-FILLED
Working server that is responsible for overseeing the serving staff and being in charge of the front of the house. Including training, working with the cooks on specials, dealing directly with guests and concerns, and managing beer and wine list. Salary DOE + tips + contract completion bonus of up to 1.00/hr
Barista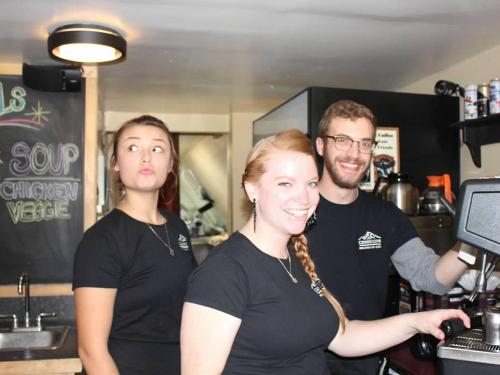 In charge of our small but busy coffee station. Makes espresso drinks, assists breakfast servers with all coffee orders assembles lunches to go for our guests and maintains the take-out section of the lobby.
Must be an early riser, have a good attitude and pour a good shot :)
Pay: 13-15.00/hr + tips (average 70.00 day)
To Apply