"It is not enough that we do our best; sometimes we must do what is required." ― Winston S. Churchill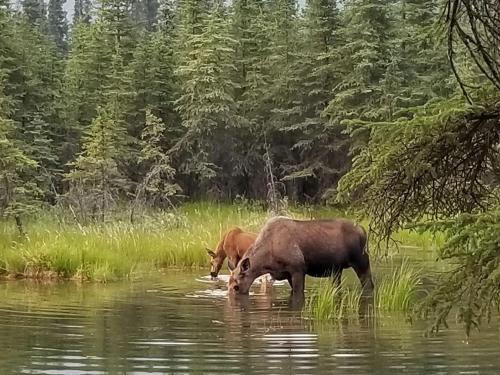 First we thank all of our guests that have already reached out to make adjustments to their reservations. Your kindness as we navigate through these uncharted times has been uplifting and encouraging.
We understand that the threat of Corona Virus has left many of our guests concerned about traveling for the 2020 season. We are continuing to adapt as you are, and as new information becomes available.
Denali National Park Information and Updates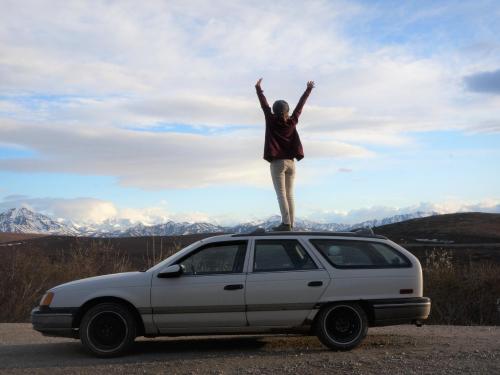 Guests are currently able to drive their own personal vehicles into the Park to mile 30 (Teklanika) through the month of May. This is an amazing opportunity to enjoy the Park at your own pace in the comfort of your own vehicle. For the month of June, the Park Service is planning on continuing personal vehicle access by reservation. To watch for updates in Denali visit the

NPS Website

for the most up to date information.

Shuttle and Tour Bus service will resume for the 2020 season on July 1st. Once buses are running, the Park Service may still continue personal vehicle access on certain days.
Tour operators are making decisions on when to open on an individual basis. Some are already running, others are opening soon, and some are not operating at all this season. We are updating our website as we receive official word from tour operators.
Safety First Approach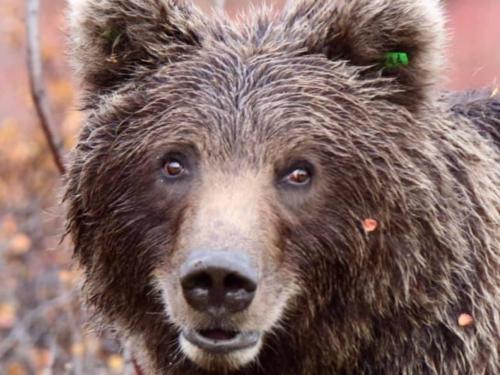 We are working hard to make necessary adjustments and take all necessary precautions to keep our guests and staff safe this summer. If you have questions or concerns not addressed here please feel free to reach out directly: 907-683-2277 or info@mckinleycabins.com
Here's what we're doing to ensure a safe and healthy summer:
Closely monitoring and implementing all necessary changes as outlined by the Centers for Disease Control and following all State of Alaska Health Mandates.
Increasing access to sanitizing materials in the Creekside Café, our adjoining lodge, and all employee housing facilities.
Implementing hourly cleaning of high traffic and high touch areas including door handles, light switches, employee computer workstations, and all areas utilized by guests in the Creekside Café.
Utilizing technology to allow guests to access Café menus from their personal electronic devices. Single use menus will be available to guests that do not wish to use personal devices.
Closely monitoring employees for symptoms and signs of coronavirus. This includes taking temperatures before work daily.
Practicing social distancing in the restaurant and encouraging guests to enjoy dining outdoors on our deck when possible.
All staff will wear a clean face mask for every shift.
Guest room keys will be sanitized between guests.
Hand sanitizer will be available at the front desk and in the restaurant for guest use.
2020 reservations
Our opening date is June 1st, 2020.
Reservation Hours: Mon-Thur- 9am-6pm PST.
1-907-683-2277 /
info@mckinleycabins.com
If you have a current reservation arriving before June 1st we hope you will consider moving your current reservation to later in the summer or to 2021. We will reach out and work with you to move your date, relocate or cancel if needed.
Arriving on or after June 1st, we hope you will consider moving your current reservation to later in the summer or to 2021.
If you are able, adjusting your reservation rather than cancelling
goes a long way to support our small business.
If neither of these are an option for you we are happy to issue a refund and b
elow is our updated Corona Virus cancellation policy.
Covid-19 Cancellation / Modification Policy
If you need to modify or cancel your booking we're happy to process that for both your lodging and any tours booked through us.
Modify Current Reservation: Email info@mckinleycabins.com or call us at 1-907-683-2277 to adjust your dates.
Cancel: We are relaxing our many of our policies, however, in order to keep our phone staffed and recover processing costs we have a $25 cancellation/processing fee. If this is a financial hardship for you and your family please contact us and we will issue a full refund.
Please know if you booked through Booking.com, Expedia or other OTA (Online Travel Agency; Priceline, Hotels.com, ect) you must cancel your reservation through them and we will issue a refund less a $25 cancellation/processing fee.


If you booked directly with us and need to cancel your reservation please fill out the form below and we'll send over confirmation of your cancellation. If you'd like to modify your dates call us at 907-683-2277 or send and email to info@mckinleycabins.com.

We hope you and your loved ones stay healthy and safe. Again we thank you for your kindness as we navigate through these uncharted times and look forward to meeting you in the future!