Denali ZERO Landfill Project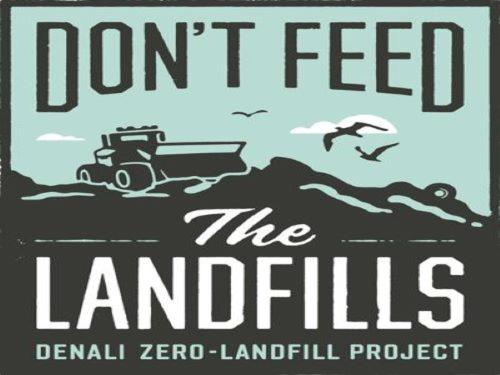 Almost 331 million people visited America's National Parks in 2017, and they left behind more than footprints.
TIPS for traveling GREEN!
Each summer, more than half a million people visit Denali National Park and Preserve. During the tourism season, large amounts of trash are generated and unique challenges are created for park managers and nearby communities.
When Denali celebrated its centennial anniversary in 2017, a record number of people (more than 640,000) visited the park. Yet, 24% less trash was sent to the landfill than the year before! How is this possible? It's thanks to the Denali Zero-Landfill Project, a catalyst for innovative solutions to the park's seasonal waste management challenges.
Read article: Healy Students given the statewide Spirit of Youth Discovery Award for starting the ZLAP-Zero Landfill Ambassador Program.
Today, visitors to Denali will find recycling bins throughout the park for aluminum, glass and plastic #1, #2, and #5. Reusable bags, mugs, and water bottles are available to purchase in gift shops. Many boxed lunches are now fully recyclable. Behind the scenes, new equipment and partnerships are making operations more efficient and sustainable.
These changes are making a big difference and it's easy to help! Visitors are an important part of the solution. By recycling properly and reducing waste, visitors help conserve resources and protect parks. Explore the links below to learn more about the project and the simple ways that you can help.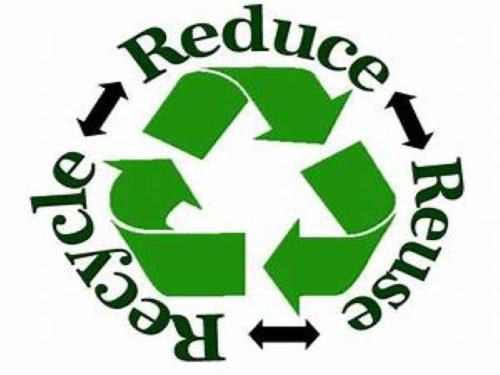 We are committed to doing what we can, where we can, when we can, period.
We love our planet and are finding ways to reduce, reuse, and recycle.
It may seem like a monumental task but if we each do our part we can reduce our footprint leaving more for the generations to come.
Awareness brings change. Do what you can, where you can, when you can. It's that simple.
#Don'tFeedTheLandfills, #KeepItGreenAndClean
Here are some of the ways we are trying to REDUCE, REUSE, RECYCLE at McKinley Creekside Cabins & Café
We have gone from can soda to fountain -REDUCE

Styrofoam containers to biodegradable -REDUCE

Hotel body products are all bulk-no mini bottles trashed here!. -REDUCE

Beer bottles to beer cans -REDUCE

Hotel rooms are cleaned with natural vinegar -REDUCE
Straws on request only, Hay straws! REDUCE

Refill our printer ink cartridges -REUSE

Recycle aluminum, glass and plastic #1, #2, #5 -RECYCLE


YOU can HELP too!
REDUCE

-Use refillable water bottles, coffee mugs, and shopping bags.



REUSE-

your bath towel -REDUCES water, detergents, and power.



RECYCLE-

your key cards -REUSE #DontFeedTheLandfills



RECYCLE-

your aluminum, glass and plastic #1, #2, #5 in containers/stations provided.



Goals:
Start a composting program
Start an in-house/small guest recycling center for our aluminum, glass and plastic #1, #2, #5
We all love our planet and may we love each other too, together we will make a difference!
If you have any suggestions for how we can improve our efforts of sustainability please let us know. Email us: info@mckinleycabins.com