Tracey Smith (left) and Holly Slinkard (right) - Co-Owners
Photo credit: Kris Capps/Fairbanks Daily Newsminer
Holly Slinkard
Co-Owner/Operator
""All you need in this life is ignorance and confidence and then success is sure" – Mark Twain
The spirit of Alaska has always been in my blood. My grandparents settled in Anchorage in the 40's after World War II, when it was just a one-horse town. My father also went north to Alaska in the early 70's where I became a product of Hippie love 😊 and 19 years later, I too ventured from California to find my way in Alaska.
My first job was working on a fishing boat in the Bering Sea. It was certainly a unique experience, which motivated me to find another career. I chose travel…because well, I love to travel. So, I became a travel agent, which led me to this awesome business that I am so lucky to be a part of.
I met Tracey shortly thereafter, and as kindred spirits we immediately began dreaming of starting our own business. With no experience and little money, we were somehow able to purchase a very old but historic Denali lodge, with the most beautiful location we had ever seen. Talk about being in the right place at the right time!
I sometimes think back after all these years, how far we've come, and it still all seems unbelievable… even now. Divine providence is the only way to explain it and just putting one foot in front of the other. In the end, persistence prevails when all else fails.
Tracey Smith
Co-Owner/Operator
Welcome to Denali National Park, a place I am fortunate to call my home. It all started around 1997 with my best friend, Holly Slinkard, and a dream. A desire to do something on our own. Carving out a life that would not be traditional. My mom thought I was crazy, my dad said, "go for it". With my son Coleman, who was two years old at the time, Holly and I staked all we had on an old historical property called McKinley Wilderness Lodge…but truth be told it started long before 1997….
I have always had an entrepreneurial spirit since as far back as I can remember. Of course, it started with selling girl scout cookies then everything from making and selling crafts, to pulling a snack wagon with homemade goodies around the neighborhood, I was that kid. My first restaurant was with my sister and cousin, called the Pacody Café (our names combined-of course). We served curious creations for cheap and even had a song and dance act to entertain our guests…Kenny Rogers - "The Gambler". Those were the days and where the dreams started.
One fateful night I met Holly. She had just graduated the Travel Academy and was out celebrating. From the moment we met our entrepreneurial spirits combined and we started talking about businesses we could start. Out went the TV and in came the Anthony Robbins motivational CD collection., yeah seriously.
There were many obstacles and challenges along the way, but thankfully and gratefully we are still here over 20 years later. Secret you ask? God, doing, and of course relentless determination. I consider myself blessed beyond what I deserve. I cannot thank you enough for allowing us to be part of your Alaskan, Denali adventure!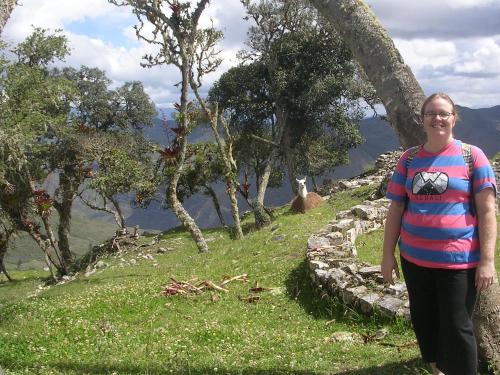 Kebra Engel
Guest Rooms Manager
12th Season
I was born and raised in California. After sticking close to my sister and her family in Oregon and then New Jersey, I came to Alaska in 2008 for an independent adventure. Alaska had never even been on my radar and I had no idea that this seasonal work-life was even possible.
My work experience had primarily been in call centers and retail, so I looked for an entry level service job. While deciding where to go, I simply chose a place that didn't require a passport because I didn't have one yet! I started at Creekside as a housekeeper in 2008 and I've returned every summer since. I took over the role of Housekeeping Manager the following summer and began managing the employee housing as well in 2010. I have loved watching the property grow and change over the years. My purpose and job duties have changed with it. As the Guest Rooms Manager, I still manage the housekeeping department (Housekeeping staff has almost tripled since I started in 2008), as well as assist with employee housing, and work closely with the management team to ensure that our guest experience exceeds expectations throughout the property. Even though I'm very introverted, I have come to love getting to know our guests, hearing stories of their time in Denali, and seeing their excitement as I tell them stories of my own.
Originally, I spent the off-season in Oregon or California with my family working odd jobs, and even worked another seasonal job in Arizona, where I met my boyfriend. Then in 2015, we found the perfect fit to our seasonal lifestyle in a remote camp located on Alaska's Dalton Highway that runs year-round but hires seasonally to accommodate the busier times. We love the slower pace and quiet beauty of winter in the Arctic, and the flexibility between seasons allows us to travel. So far, we've cruised the Caribbean, Alaska's inside passage, and the Panama Canal, and backpacked for three months in Peru. Our next destination is Ireland and we are so excited!
When I'm not working, I'm often knitting and thinking of future projects while listening to podcasts or trying to spend time outside with my boyfriend. We love to explore on the Denali Highway and it's our tradition to take the bus tour into the park every July for my birthday. One of my favorite things about Denali is the ability to experience the natural beauty and wildlife in so many ways, whether you prefer to climb the surrounding peaks or take a bus tour into the park. At Creekside, you'll most likely see me working, but you may also find me knitting on our beautiful pavilion or enjoying breakfast at the café. My favorite is the biscuits and gravy with over-easy eggs on top. Yum!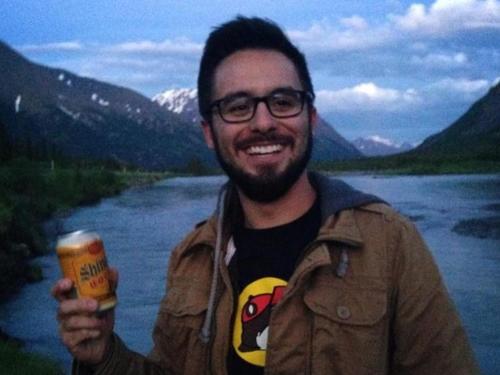 Ryan Aguirre
Food & Beverage Manager
6th Season
Born and raised in Texas, the other (though admittedly much smaller) big state, I began coming to Alaska in 2014. Initially looking for a detour from "real life" and a diversion from the hum drum routine of city life,
I quickly became intrigued with the beauty of Alaska's wilderness and the warmth and generosity of the people I met. After completing two summers as a server in our cafe, I took on management responsibilities in 2016 and am now entering my sixth season here at Creekside, my fourth as Food & Beverage Manager.
In the off season, I love to travel and gain experience working in unique short term jobs. I always love the perspective I gain when meeting new people and having new work experiences. Over the last several off seasons, I've worked as a server at a steakhouse in Austin, an intern at a winery in Oregon's beautiful Willamette Valley, a flower delivery guy, a volunteer on a teen dating abuse helpline, a Sommelier in Chapel Hill, North Carolina, and a high school debate judge. I don't claim to lead a conventional life by any stretch, and that's totally fine by me!
In April of 2018, I passed the Certified Sommelier exam in the Court of Master Sommeliers in Milwaukee, Wisconsin - one of my proudest professional achievements to date. I'm currently preparing to take the next level exam - the Advanced or third level - in the Spring of 2020.
Come see me in the cafe for a glass of wine and a chat!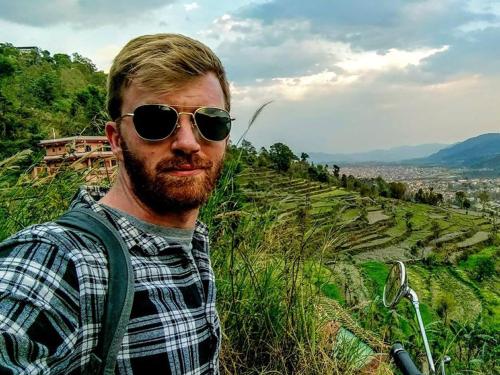 Robin DeLong
Activities Director
6th Season
Robin DeLong here, writing from Sindhuli, Nepal. I'll be returning to Denali for my sixth summer, this time serving as Creekside's Activities Director. Consider me your go-to guy for helping you make the most of your time here in beautiful Denali!
There's a joke among seasonal workers that you don't ask people where home is. That question usually results in some sort of long, complicated answer and a shrug. Instead, the question becomes "Where is your storage container?". So, with that in mind, I grew up in the woods of Titusville, Pennsylvania (Go Steelers!) and my storage container is in Tucson, Arizona. These days "home" bounces between Denali in the Summertime, and McMurdo Station, Antarctica in the Winter.
I first came to Denali in 2013, thinking Alaska would be just another place to visit; a check-mark on a list of places to see. Don't get me wrong—it was definitely high on that list. Growing up listening to my Dad and his best friend, Rudy, recite "The Cremation of Sam McGee" and "The Shooting of Dan McGrew" around campfires painted a pretty incredible picture of what Alaska had to offer. I just had no idea that the reality of this amazing place would blow away even my wildest expectations. And I've been coming back ever since!
It's impossible to pick one reason that Denali is such a special place. Is it the people? The mountains?One thing that I especially love is that, after five summers up here, I still feel like I've barely scratched the surface of all there is to do and explore!
I hope you'll join me for one of my guided hikes in our beautiful backyard wilderness, or at one of our campfires where we can swap stories. If you catch me at the right time, you might even get to hear my humble rendition of "Sam McGee".
Kristina Miller
Kitchen Manager
4th Season
I was born and raised as a military brat and had the great opportunity to be introduced to Alaska when I was six months old. I have now lived in Alaska off and on for the better part of 18 years. Alaska has always called to me. Its vastness and beauty can never grow old.
Seasonal life found me and has changed my life forever. I was a practicing hairdresser for 12 years, I enjoyed the job fully but I craved more. I wanted to travel, learn new skills and meet new people. I stopped doing hair and moved to Seattle. I started working in a small community kitchen for a healthy meal delivery service but wanted to learn more. By happenstance, I met Holly and she told me about a possible Kitchen Manager position and the rest is history. This is now my fourth season as the Kitchen Manager at Creekside Cafe. I have learned a lot from our Cafe team! It is such an honor to work with such a talented staff and be able to go on adventures in Denali on our off time.
Since starting my seasonal life, I have spent the off season in Kauai working as a bartender, breakfast cook, barista and server. I have worked two wine harvests in Willamette Valley, Oregon as a member of the production staff, for both large, high volume producers and small, boutique winemakers. I spent this last off season caring for my little Italian grandmother in Arizona.
What can I say about Creekside? This place is it's very own oasis in one of the most beautiful places in the world! Enjoying amazing food, stories, campfires, music and beer by the creek all summer - who doesn't want that?! I feel lucky to have thousands of acres to explore right in our own backyard, meeting the amazing people of Denali and being accepted into their community. I am honored to now be apart of this McKinley Creekside Family!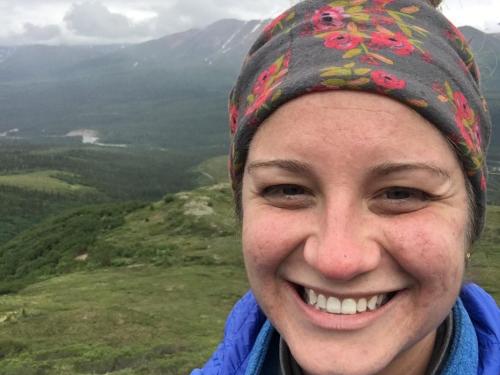 Liz Tierney
Guest Services Manager
2nd Season
I was born and raised in the Washington, D.C. area. When I was 18 and all my friends went off to college I got a job on a Dude Ranch in Durango, Colorado. This started my 10 year (and still going!) love affair with seasonal work.
After earning an Associate's Degree in Psychology I moved to Washington state for several years. There I managed The National Park Inn at Mt. Rainier National Park. While working there I met many incredible people who had traveled all over but over and over again I heard about Denali National Park being the most beautiful and people's favorite place they have worked. It piqued my interest and I started at Creekside in Summer 2018 as the Guest Services Manager and work remotely in the winter managing reservations. This winter I've gotten to travel all over the country while answering the Creekside phone and assisting our guests plan their trip of a lifetime for the upcoming summer.
Working at Creekside has been everything I imagined and so much more. It is a pleasure to work as a part of a team whose love and passion for the park and its surrounding communities is so genuine. Being one of the newest managers of a team that returns year after year is a rare find in seasonal jobs and demonstrates the sense of community and culture Creekside creates for not only our guests, but also our staff. Away from modern conveniences, we make friendships around the campfire, out on the trail or even on those long shuttle rides into the park for a day trip to Wonder Lake (one of my favorite memories from last season).
In 2016 I earned my 200 Hour Yoga Teacher certification at the Nosara Yoga Institute in Costa Rica. I have continued my training and am working towards my 500 Hour certification. I enjoy leading classes that combine strong vinyasa flow and therapeutic resting postures for all levels. I find that yoga and spending time in nature are both strong positive forces improving mental and physical health and love whenever I can combine the two. Join me to stretch out after a day filled with activities for one of our community classes on the property.
In my time off you might see me hiking out on the ridge behind Creekside, doing some yoga on the pavilion on a sunny day or enjoying an early morning Creekside Skillet (my favorite breakfast!) to fuel up for an overnight backpacking adventure in the Denali backcountry.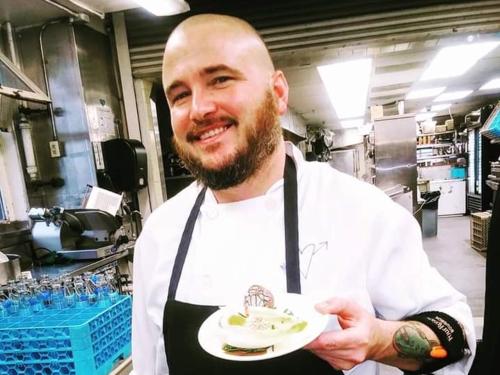 DJ Denney
Sous Chef
2nd Season
I have been a professional cook/Chef for the better part of 20 years and have worked all positions in many different styles of kitchens. From fine dining in Timberline Ski Lodge in Mt. Hood, Oregon to back home BBQ in my hometown of Savannah, Georgia.
With that experience, I can say without a doubt that working here will open more doors for growth - personal and professional - than you can begin to Imagine.
I am a Cook's Cook, coming up and learning from classic French chefs, Asian sushi masters, BBQ pit masters, any book I can get my hands on, and anybody's Grandma that would let me watch them cook. I learned on the job with sharp knives and fire. My soups, sauces and cuisine in general are all upper level and as I continue to travel and learn, my craft will only improve. And that is in turn how I teach and lead my team. "Each one teach one" We cook with pride, not ego.
My belief is that in a time so focused on division it only takes a simple heart-felt meal & some good music and laughter to discover we have much more in common than not.
The seasonal life offers the opportunity to meet new and interesting people from all over with the same passion for travel, new experiences and adventures while at the same time earning a living and building for the next step of your journey. Right now I am traveling and enjoying South America, which would have never been a thought to do until my first year at Creekside. It will change your trajectory and you will make connections that will span time and continents.
One of my favorite hikes is down by Dragonfly Creek, or just spending a day wandering our "back yard".
I love our times jamming and singing or relaxing by the Creekside campfire.
If I were to have a meal with any celebrity, it would be a fat juicy Osso Buco with Anthony Bourdain.
I can't wait to meet and get to know the new team. We here at Creekside are moving into a time of growth. It will be amazing to hike, party, camp, laugh, sing and grow with everyone this summer.
It's important to cultivate the life we all wish to enjoy, and that can all start down by the Creekside.
Feel free to swing by the kitchen to say hi and see our kitchen putting magic on the plates. Please let me know what your favorite dishes are too, I love cooking for our people!