Denali National Park & Preserve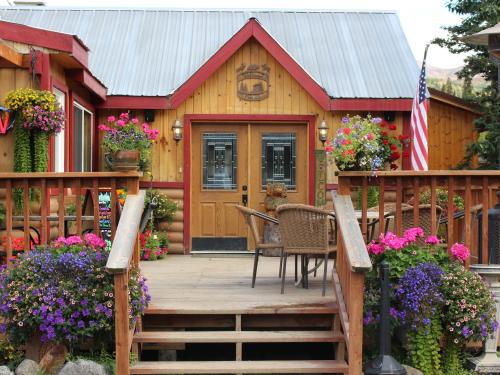 McKinley Creekside Cabins & Café is located just 13 miles south of Denali National Park. Denali is home to abundant wildlife: bears, moose, caribou, wolves, Dall sheep and more. Exploring Denali is a once in a lifetime privilege for most and has the makings to be one of your most memorable national park experiences.
Denali was the first national park to conserve wildlife in 1917. The park is renown for its devotion to science, learning, and preservation of its natural and cultural heritage.
To tour Denali NP will take a full day. To see 1/2 of the park will take 6 hours, to see the entire park will take 12 hours.
We recommend you plan on 2 or ideally 3 days in Denali.
Day -Travel Day
Day -Tour the park
Day -Explore Denali
Whether you have one day or three, we will help you get the most out of your time in Denali.
There are many excellent options for touring Denali. We recommend that you decide whether you want to spend ½ a day in the park or a whole day; there are good options for both.
Formal- including narration, gold panning, and lunch as you travel via motor-coach, there are informal/inexpensive options as well, traveling via school bus. You can add an hour flight-tour to your park adventure and get the best of land and air. There are many options based on price, expectations, and goals for your park visit.
Visiting Denali is a "once in a lifetime" opportunity for many, and we can help you meet your budget and goals for visiting Alaska's bear country
and home of the highest peak in North America,
Mt. Denali! If you have questions or want to make reservations
please contact us at info@mckinleycabins.com or call 1-888-5DENALI (533-6254).
Denali National Park-PREP Guides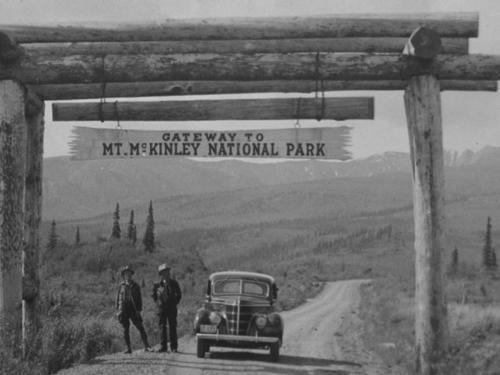 Here is a collection of information to help you plan your time in Denali. We have included great hikes and walks you can do at the front end of the park.

Denali National Park-HIKES
The DENALI Highway-Rated as a TOP 10 best drives in America-NatGeo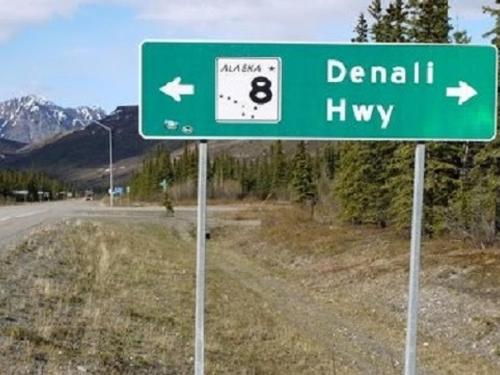 Anyone who has ever road-tripped down the Denali Highway knows exactly what all the rage is about. The panoramic beauty is incredible, while the tranquility of being so remote is empowering. When
National Geographic listed Alaska's beloved Denali Highway as one of the top 10 greatest drives in America,
we weren't surprised in the slightest. A drive on the 135-mile-long (mostly gravel) Denali Highway is worthy of everyone's bucket list this summer season .
Denali is open in the winter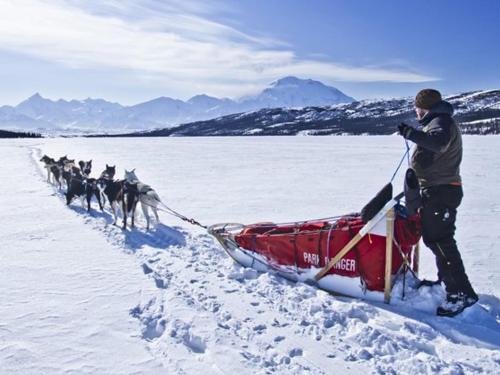 Denali is open, however, we are closed.
Winter Activities - Denali is not closed in winter!
Winter is an amazing and powerful season in Denali. For much of the year, Denali's landscape is blanketed in snow, its rivers and lakes locked in thick ice, its animals in hibernation, long-since migrated or making the best existence they can in temperatures that routinely reach -40 F (-40 C).
Though the Denali Park Road typically closes at Mile 3 for several months, there is plenty to do.
Winter Visitor Center-At Mile 1.4 on the park road is the Murie Science and Learning Center, which acts as Denali's winter visitor center. It is open daily from 9 am - 4:30 pm, except major holidays. At the center, you can watch the park film, "Heartbeats of Denali," talk with a ranger about conditions on park trails, acquire a winter backcountry camping permit, pay the park entrance fee, borrow snowshoes and more.